About Us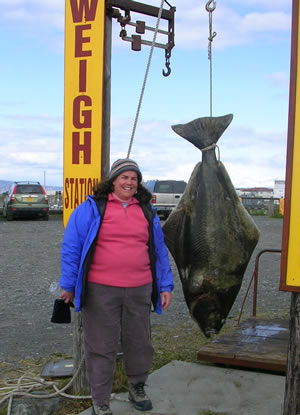 As a child, I enjoyed working with numbers. During my high school years, I worked as a bookkeeper in a CPA office in New Jersey. While attending Bryant College, I interned in a hospital accounting department and worked for the campus food service. I graduated from Bryant in 1981 with a degree in Business Administration and a concentration in Accounting. My first job was with a non-profit organization before securing a position in public practice. I worked for ten years with a regional CPA firm out of Boston and two years with a small local firm here in New Hampshire.
In September of 1991, I went out on my own and contracted my services out to various Certified Public Accountants. The result was an offer to purchase one of those practices and Kathleen Sweeney, CPA was formed May of 1992. In June of 1996, I opened the satellite office in North Conway.
During the summer of 2004, I sat for and passed the necessary exams to become a Registered Investment Advisor. I have formed a partnership with Charles Leonard of Leonard Planning and we both work under the CPA partner program at Northeast Planning Associates. Currently, I am studying to become a Certified Financial Planner.

Professional memberships include AICPA, New Hampshire Society of CPA's, National Society of Public Accountants, Estate Planning Council and New England Quality Review. I serve as a Corporator with the Meredith Village Savings Bank and President of Jen's Friends Cancer Foundation. I am an advisor to the theater group Advice to the Players.
I enjoy swimming and do so each morning to help with my arthritis. During the winter months, I get out and ski or hike when possible. In the summer, I enjoy golfing, hiking and fishing. Life has been very good to me.
---
Barbara Champaigne grew up right here in the Lakes Region and until she saw the movie "On Golden Pond" she was unaware of just how lucky she was to be living in such a beautiful area.
Barb made her start as an owner and operator for 16 years of the Dari Maid in Center Harbor, now known as the Red Hill Dairy. She then moved on to become the 11th employee hired at the Meredith Harley-Davidson as head of the Accounting Department, also managing in-house payroll. She survived multiple expansions, covering the accounting needs of three stores and 75 employees, and stayed on for an incredible 20 years. Both business experiences were quite educational in themselves.
Here at the office her background plays a very important role because she can relate to many of our clients and their unique situations. Barb is always ready for a good challenge and she enjoys people of all walks of life.
In her spare time Barb can be found riding her motorcycle, snowmobile, 4-wheeler or paddling her kayak on our great lakes and rivers. She also enjoys training her award winning Icelandic Sheepdogs. Barb has one son, Kevin, who lives in South Carolina with his wife, Neena and their children Sydney and Ryan. So trips to South Carolina are a must for Barb.
---
Mary Willenbrock has a BA in Business Management from the University of New Hampshire and joined Kathleen Sweeney, CPA in 2007 after building a successful real estate practice with Prudential Joy Tarbell Realty in North Conway. She worked as the marketing director and controller for TN Marketing Inc for ten years before becoming the founder and executive director of The Mount Washington Valley After School Enrichment Program, which she ran for eight years. She is an avid skier, hiker and kayaker and raised two incredible daughters.
Mary handles Quickbooks training, personal and business finances, non-profit, partnership, estate, corporate and personal returns in both the North Conway and Center Harbor offices.
---
Carm Martinese grew up and was educated in Massachusetts. A product of Northeastern University he stayed and worked in the Boston area. After several iterations he accepted a position with a commercial/ industrial lighting company and has had a successful career in the lighting industry for 33 years. The last was VP/ General Mgr of the Medical Lighting Division
for Peachtree Lighting in Covington, GA. Prior to that he was National Sales Manager for Cooper Lighting. He moved back to the valley to enjoy his retirement but that was not to be, as I induced him into working for us during the busy tax season but alas, he never left.

Carm does our billing, collections, processing, intakes and pretty much whatever else that needs to be done.
---
Allison Connolly Sleeper joined us in the Fall of 2013. She works in the Center Harbor office as an Administrative Assistant and enjoys interacting & meeting all those that call and come to the office. During the summer months she works part time at Waukewan Golf Club and she also has another full-time year round job & that is raising her 3 energetic & fun loving children.

After high school she took a few classes at NH College & while working at Kidworks Learning Center she attended NHCTC focusing on early-childhood education. When her son was born in 2004 she stayed home and opened 'Lil Friends Home Care' and ran an in-home daycare for over 7 years.

Allison grew up in the Lakes Region & also visited family in the Great North Woods throughout years. She loves the granite state for many reason but the 4 seasons are top on her list! Winter, Spring, Summer & Fall give her many opportunities with her kids to enjoy the things she loves to do most which include: camping, ice-fishing, snowmobiling, swimming, sledding, ice skating, hiking, music & dancing, she has a love for animals and being around those that make her laugh!